We have the first and last engines bought by the various C. D. Johnson companies that owned Toledo's lumber mill from the 1920s to the 1950s.
The Baldwin steam engine, known locally as "One Spot," was used in Lincoln County logging from 1922 to 1959.
The 45-ton switcher engine, called "Lokey" by mill workers, was purchased in 1951. It was donated to us by Georgia – Pacific, with a dedication ceremony in 2016.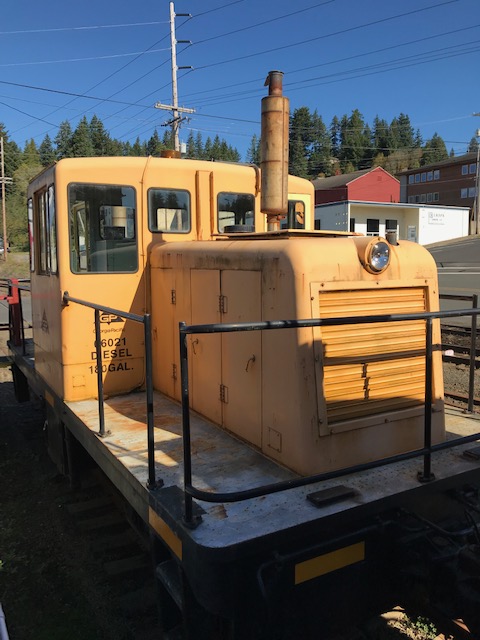 Our 1907 Southern Pacific wood-sided caboose sat abandoned in Toledo for years. Retired SP Conductor John L. Keefer helped arrange its donation to us. He wrote about his railroad career in "Boose" for Cow – Forty-four Years Working a Railroad Job, which is sold in our Gift Shop.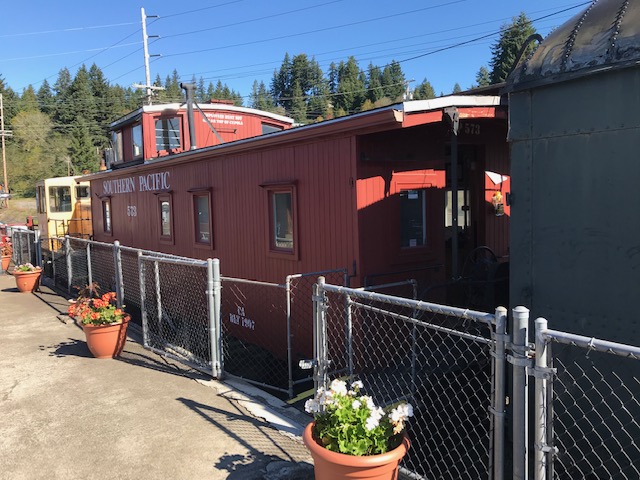 Our 1923 Southern Pacific Railway Post Office car is our most unique artifact. It is one of approximately twenty-five restored RPO cars.